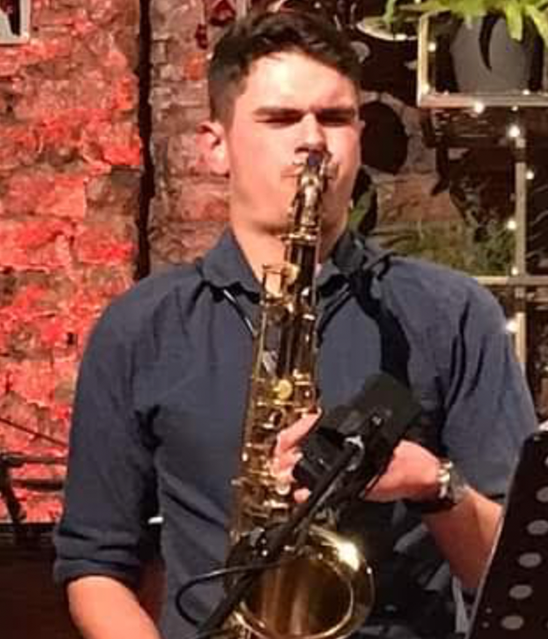 Sam Lightwing
PROGRAMME OF MUSIC
Westland – Andy Scott

Home – Andy Scott

Transcription – Bob Reynolds

Bob Mintzer piece

Transcription – Bob Mintzer

Old Poison (Marius Neset) backup piece
Sunny side of the street – Jimmy Mchugh

My one and only love – Guy Wood

Someday my Prince will come – Frank Churchill

It could happen to you – Jimmy van Heusen

Stella by starlight – Victor Young

Corcovado – Antonio Carlos Jobim
Sam Lightwing is a multi-instrumentalist currently freelancing in Manchester. He finished his
studies at the RNCM last year, achieving a 1st on a condensed intensive three-year degree.
When COVID hit in 2020, Sam turned his attention to jazz as he always loved playing,
singing, and listening to this style. This gradually took over his musical outlook, and over the
course of his degree he changed from full classical lessons to purely jazz under the
tutorage of Mike Hall, Iain Dixon and Steve Berry as well as maintaining tuition with Rob
Buckland and Andy Scott on the classical side. This very mixed programme has resulted in
a versatility to play many styles of music. Sam currently plays and teaches around
Manchester, his first teaching job coming this year at the Music Place in Altrincham, which
he enjoys greatly. He plays regularly with both his jazz duo and quartet at venues around
Manchester such as Matt and Phreds, Fuel-Bar Café, Exhibition and Sonata, as well as
going further afield to play with many different function bands at weddings and various other
functions. He also joined the Manager's big band last year on tenor 1, and has played with
the Northern Jazz Orchestra and 'The Best of The Big Bands' with Paul Barry. Sam also
plays clarinet and flute, and this year has many musicals lined up, including Sweeney Todd,
Hello Dolly in York, alongside Avenue Q and 'And the World Goes Round' which saw his
play 5 instruments!
Sam is also a keen singer, seeing this more as a hobby which he thinks is very important for
the soul. He sang with the National Youth Choir of Great Britain for many years, rising
through the ranks to eventually reach the main choir and even the chamber choir on one
occasion. Since then he sang with the RNCM Chamber Choir, being one of only two
students not to study singing in the choir that year, and currently sings with Somnium in
Manchester.
Sam looks forward to bringing a varied programme for this completely unaccompanied
performance. Classical music is still a love for him, and so most of the music is notated.
Most notably are the two pieces by Andy Scott, a tutor and friend for Sam during his time at
RNCM, which both have large classical influences. 'Home' is almost reminiscent of Bach at
times, testing the high limits of the saxophone whilst 'Westland' feels like one never-ending
cadenza, showcasing the Multiphonics on the Saxophone. There will be a UK premiere for
this performance also, a piece by Bob Mintzer, entitled 'Off the Cuff' which he never
released, but which Sam got hold of through Andy Scott, who is a friend of Bob's. Marius
Neset is an incredible Norwegian saxophonist and composer, and the two short pieces by
him are from a solo album he released recently in 2021. Quite contrasting to the other
pieces, Sam transcribed both by ear, a challenging but very satisfying process, especially
with 'Old Poison'. Finally Sam will improvise two pieces on the spot, this being what he
studied mostly, and makes money from!
Also Performing is pianist Max Rosen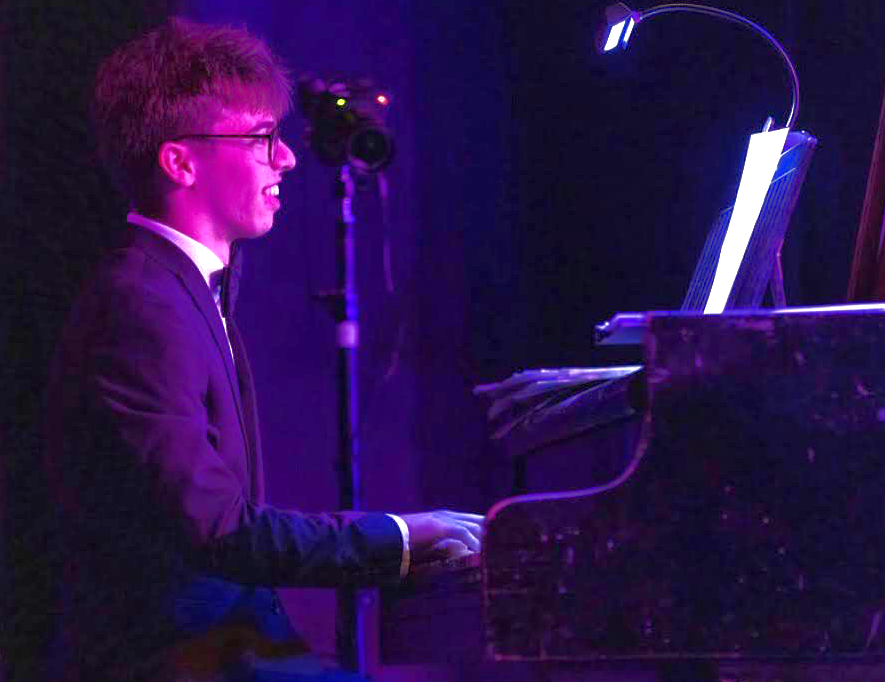 Max Rosen is an upcoming young pianist, currently studying music at the University of Manchester. He is heavily involved in the Manchester jazz scene, performing frequently at venues such as The Thirsty Scholar, Haus Fallowfield, Matt and Phred's and every month at the Boar's Head in Middleton. As well as this he performs monthly at Sonata Jazz and Cabaret Lounge, and at Exhibition every fortnight for the "Jazz and Soul Sundays", providing live jazz and soul throughout Manchester's newest and most exciting venues. Max has worked with names including Ed Kainyek, Grant Russell, John Sandham and Linda Jennings as well as playing keys for Indie-pop band Inego, who have recently headlined The Deaf Institute in Manchester. Max also plays in London regularly for the National Youth Jazz Orchestra under Mark Armstrong and rose up through the NYJO academy over the past 3 years.