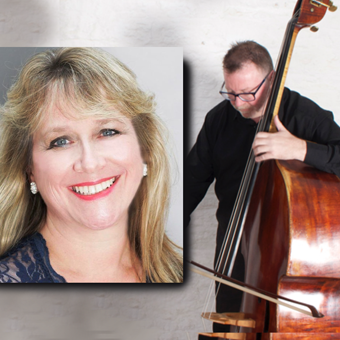 Performer four
Photos: Mary Cridell
Michal Bylina (Poland) – Prelude in D minor
J.S. Bach (Germany) – Presto from Sonata No.1 in G minor
for unaccompanied double bass
Somerset Folk Song – Searching for Lambs
Katrien Bos (Netherlands) – A Little Song for Teppo
for soprano & double bass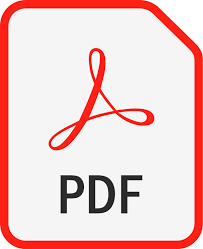 David Heyes (UK) – Mystery Sonata No.1 – Sonata in the Olden Style [PREMIERE]
Praeludium 2. Aria with Variations 3. Adagio 4. Presto
for unaccompanied double bass
Michael Head (UK) – The Singer (words by Bronnie Taylor)
for unaccompanied soprano
David Heyes (UK) –
Hommage à Teppo
for soprano & double bass
David Heyes (UK) – A Postcard for Teppo
Teppo Hauta-aho (Finland) – Almost a Serious Encore
David Heyes (UK) – Soliloquy
for unaccompanied double bass
Simón García (Spain) – Northern Lights
David Heyes (UK) – Flight of Birds (Da Vinci 500)
Betty Roe (UK) – Three Jazz Songs
Euphonium Dance 2. Madam and the Minister 3. Madam's Calling Cards
for soprano & double bass
DAVID HEYES
David Heyes studied double bass with Laurence Gray and Bronwen Naish, later at the Royal College of Music in London, and completed his post-graduate studies in Prague with František Pošta (Principal Bass, Czech Philharmonic Orchestra) between 1986-91. He has given recitals and masterclasses in 20 countries over the past few years and has been a juror at many international performance and composition competitions.
David's collaborative work gained him a prestigious award from the David Walter Charitable Trust of New York for his pioneering activities as a soloist, teacher, publisher and commissioner of new music. He works with composers throughout the world to expand the double bass repertoire by commissioning new music alongside rediscovering forgotten works and since 1990 more than 700 works have been written for him, music from one to twenty basses and from beginner to virtuoso. He has premiered ten contemporary concertos with orchestra.
David's compositional career began in 2013 and he has had music performed, recorded and broadcast in 28 countries, across five continents. He has received commissions from many leading bassists and festivals, has been Featured Composer a number of times, and several works have been used as the imposed work for competitions in Spain and Slovakia. His solo and ensemble music for young bassists has been particularly successful and his use of colour, alongside a wealth of playing techniques and effects, has created a unique body of work which has endeared it to students and teachers alike.
In 1986 David founded the publishing company Recital Music, which now has the largest catalogue of double bass music in the world, and he has written articles and reviews for the leading specialist music magazines including The Strad, Bass News, Music Teacher, Double Bassist, ESTA News & Views, Classical Music and Bass Magazine.Online.
David Heyes is proud to be a D'Addario Performing Artist..
"… a dazzling display of the instrument's bel canto qualities" [Music & Musicians magazine]
"You are doing excellent work for the Bass World. Your students and the Wells Cathedral School students are lucky!!" [Simon Garcia, Spanish composer-bassist] "David Heyes…inspirational Godfather of the international double bass world." [Katrina Gordon, Scottish composer and inspirational teacher and educator]
"For anyone unfamiliar with David's work, he's an internationally regarded soloist, educator, publisher, festival organiser, prolific composer, innovator and strong supporter for double bass in every way, shape and form. A very inspirational person indeed." [Elsen Price, Australian bassist and composer]
"You are an amazing "Renaissance Man" in the world we bassists inhabit, and we are so grateful for the music and joy you bring to our world!" [Wilmer Fawcett, USA]
SARAH POOLE (Soprano)
Sarah Poole enjoys a successful career as a soloist and has appeared at many leading festivals throughout Great Britain and abroad. She is recognised for her recital and concert work, alongside exuberant and sophisticated performances of the Broadway repertoire, and has given over 100 solo concerts at London's prestigious Purcell Room and Queen Elizabeth Hall.
A wide-ranging repertoire encompasses music from J.S. Bach to the present day, including works by Mozart, Handel, Haydn, Beethoven, Fauré, Rutter, Pergolesi, Lloyd Webber, Dvořák, Puccini, Brahms, Rossini and Bellini. Sarah has also gained recognition and acclaim for her performances of the Broadway 'classics' by Gershwin, Porter, Berlin, Kern, Weill, Arlen and Sondheim.
Sarah has performed as a soloist with many leading orchestras and ensembles notably RPO Concert Orchestra, The Vienna Collection, English Sinfonia, National Symphony Orchestra, String Orchestra of the Rockies (USA), London Chamber Soloists, Guildford Philharmonic Orchestra, Bernardi Chamber Orchestra, NSO 'Leading Lights', London Gala Orchestra and The English National Baroque. Recent solo concerts have taken Sarah throughout Britain and to Germany, Dubai, Netherlands, Italy, USA, Spain, Denmark, Czech Republic, France, Albania, Turkey and Portugal alongside performances with Ensemble Bassissimo, of which Sarah is a founder member. In October 2016 she recorded her first CD for Prima Facie Records featuring songs written for her and by composers she has collaborated with for many years.
Sarah is a passionate and inspirational teacher, also directs masterclasses and workshops, and has a particular interest and specialism in English Art Song.
"… a soprano of innocent radiance" [The Times] "… charismatic Sarah Poole, whose infectious smile and voice embraced the whole audience." [East Anglia Daily Times] "… the beauty of soprano Sarah Poole's voice brought us the spine-tingling purity of Canteloube's Bailero." [The Stage] "… spellbinding performances…" [David Noble/Noble Concert Productions]